Last updated on March 15, 2020
Thanks to his 1979 Yacht Rock anthem, Escape (The Piña Colada Song), Rupert Holmes has often been labeled a one-hit-wonder. However, those willing to take a deeper dive know that Holmes was responsible for some of the best music released in the mid to late '70s.
Holmes had a knack for storytelling and composing melodies with sumptuous orchestrations. In fact, he arranged every note on all of his albums. He hasn't released a new album of material since 1994 but that certainly doesn't mean he's been standing still. A true renaissance man, Holmes has moved from pop music to a multifaceted career as a Tony-award winning Broadway playwright and Television show-runner.

In the beginning, Holmes had graduated from the esteemed Manhattan School of Music and set about plying his trade all over Manhattan. He worked tirelessly trying to make ends meet, taking jobs as varied as charting the high school marching band arrangement of Santana's Oye Como Va to scoring porn films (credited under his own name!). His first chart success came with a packaged group called Street People. His songs, Jennifer Tompkins and Thank You Girl both managed to hit the Billboard Top 100 in the first few months of 1970.
The story of Timothy
Later that year, Holmes and a colleague had weekend access to a mid-town Manhattan studio where they taught themselves how to write and record records. They befriended an unknown band called the Buoys and managed to convince Scepter Records to put out two singles by the band that they would write and record. After the first single failed to gain any notice, Holmes said they needed to change their approach – they needed to put out something controversial which would give the band some notoriety. The next single, Timothy, written by Holmes, was a novelty song about three boys trapped in a collapsed mine shaft. They eventually resorted to cannibalism and poor Timothy never made it out alive. In 1971, the song raced up the charts, eventually peaking at number 17 and earning the Buoys a full album deal with Scepter.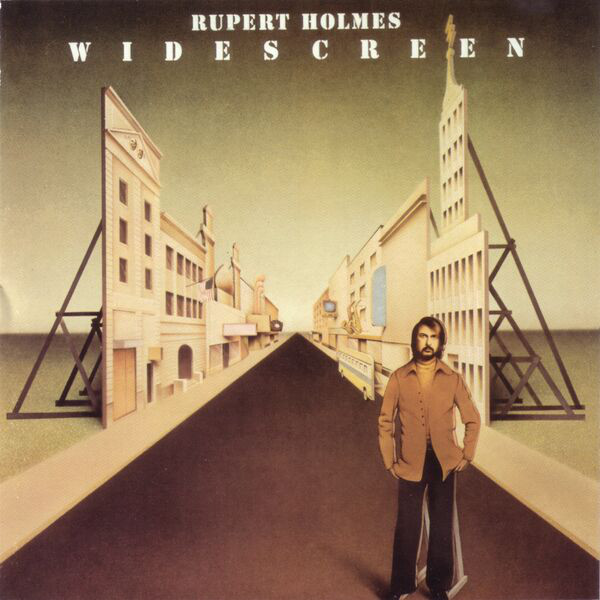 Widescreen and beyond
While writing and arranging "bubble gum" pop songs for groups under contract to Epic Records, Holmes recorded another song, 180 degrees away from the typical songs he had been producing. He wanted to see if Epic would be interested in having him put out his own album of songs under his own name. That song, Terminal, eventually became the lead single on Widescreen. Epic originally said no but after about a week came back and told Holmes they'd give him a budget for his own album. Holmes set out to make the most of it with incredibly well-crafted "story songs" that played like mini-movies, peppered with wry lyrics and backed by lavish orchestrations. On the title track to his debut, Widescreen, Holmes stated his intent: "There are songs that sound like movies, there are themes that fill the screen".

Thinking back on it, 1974 was a perfect time (and probably only time) that Rupert Holmes could've made his solo debut. Remember, this was long before the days of the music video. With the advent of MTV in 1981, videos became the vehicle used to break singles and in many cases, artists. Finely crafted lyrics and songsmith chops gave way to the instant gratification and eye candy of bikini-clad school teachers and stop motion, animated dancing chickens.
In interviews, Holmes admits as much, "Nowadays if you see Sledgehammer, you're gonna see that clay motion stuff. If you hear Material Girl, you're gonna picture Madonna in that red dress doing the take-off on "Gentlemen Prefer Blondes". You don't make up your own story anymore. I don't think my story songs would work in today's market because what would they film? They'd film the story. So, what would we do? We'd go out and hire actors to mime the story. There's no obligation to tell a story in a lyric anymore. You describe a state of euphoria or depression and then some cinematographer or director or you're sitting down with the movie people and saying "Here's what would be a good story to go with." I mean a cute thing with plot twists and comedy that has nothing to do with the original record. So, the record becomes the underscore and that's a shame. Look, there's nothing saying that everything is forever, but I think music videos have sort of made story songs sadly redundant to some degree.
Widescreen – Epic KE 32864 (1974)
One of the finest debut albums of the '70s, Holmes' triple threat of melody, storytelling, and orchestration were immediately on display. The album was co-produced by frequent collaborator, Jeffrey Lesser. Holmes and Lesser were afforded 100% creative control and literally threw the kitchen sink at this album including a 10-minute radio play (check out Psycho Drama), a reassembled Glen Miller Orchestra on Second Saxophone, and hooks for days. Only Harry Nilsson and Randy Newman were bringing this level of sophistication to pop music at this time. Humor was also a key calling card for Holmes. Check out this line from Talk: "Tell me do you like linguini, have you seen the new Fellini"?
The lead single, Terminal, told the story of a chance encounter between a humdrum office drone and a beautiful woman who shared a bus seat with him. A brief affair ensued before the office worker came to his senses and returned to his comfortable life and wife in the suburbs. Missed connections seem to be a reoccurring theme throughout Holmes' canon. Another song quickly caught the ears of Barbara Streisand, Letters That Cross In The Mail. Opening with a gorgeous piano accompaniment, Holmes delivers a romantic masterpiece that includes this line: "A life, a love, a chance to win it all, can pass you by in the fog unseen". Thankfully, Streisand ended up recording three of the songs from Widescreen for her 1975 album, Lazy Afternoon. Holmes also produced the album and was quickly invited back to contribute songs to the '76 A Star Is Born soundtrack. Epic only pressed 10,000 copies of the album and his recording career might not have progressed past Widescreen if it wasn't for Streisand.
Rupert Holmes – Epic KE 33443 (1975)
On the second Epic album, Holmes, with Lesser again at the helm, continued with witty "song-stories" but this time featuring a standard rock band orchestration on several songs. Epic wanted Holmes to tour behind the album so being able to reproduce the songs in a live setting was important. Holmes was living temporarily in Beverly Hills and producing Streisand's Lazy Afternoon while simultaneously working up the tunes for this album.
Standout songs include Brass Knuckles, a four-minute mystery sleuth drama, partly inspired by Chinatown; and Studio Musician, later covered by Barry Manilow for his Barry Manilow Live! album. Studio Musician was written as an homage to anonymous studio musicians who played major roles in chart-topping hits during this period.
Singles – Epic PE 34288(1976)
In what would be the third and final Epic album, it was put up or shut-up time. The label told Holmes they wanted hits that would chart! Holmes worked up a set of strong songs featuring a myriad of styles, from touches of reggae to Philly blue-eyed soul, to the title track, a pedal-steel driven country song! Holmes titled the album….wait for it, Singles. Standout track, Aw Shucks, begins with a riff lifted directly from the Velvet Underground's Sweet Jane before morphing into a double-tracked "wall of sound" opus.
Pursuit of Happiness – Private Stock PS 7006 (1978)
After landing a deal with Private Stock, a subsidiary of MCA, Holmes assembled an all-star cast of players to help him bring his latest bunch of songs to life. Players included Elliott Randall, guitar slinger extraordinaire, known for the killer solo on Steely Dan's Reelin' In The Years. He also had the Brecker Brothers on horns and Will Lee (David Letterman Late Show band), on bass. The single, Let's Get Crazy Tonight, was a minor hit, reaching number 72 on the Billboard 100. Unfortunately, Private Stock, wasn't long for this world and didn't have the funds or where with all to properly promote Let's Get Crazy Tonight and the song faded from the charts.
Partners in Crime – Infinity Records INF 9020 (1979)
With a new deal with Infinity and five albums in, Rupert finally hit pay dirt on Partners in Crime with the last song recorded for the album, a 3-chord story-song called Escape. Famously, Holmes, along with his guitarist, Dean Bailin, had a pre-recorded 16-bar snippet of a leftover song that they decided to re-work. Holmes had come up with the lyric the night before after reading the classifieds in a copy of the Village Voice laying around in his apartment. Holmes decided to record a guide vocal to check levels and overall performance before moving on to more tweaks and additional takes. Despite further attempts to better the main vocals, Holmes kept the original scratch vocal on the released track, it had just the right spontaneity and energy.
A Number 1 Hit
As Holmes notes, the single took off like a bullet, surprising both himself and the label, "They got it played on a station in Washington and it was like out of a movie: The record just took off on its own. People started calling into the radio station wanting to hear it. They raced up to me and said, "We've got a problem. You called the song 'Escape' and everyone is calling into radio stations asking for 'that song about piña coladas.' They're going to record stores asking for 'the piña colada song' and the record stores don't know what they're talking about. Can we make it 'Escape (The Piña Colada Song)?'" I said, "And compromise my artistic integrity…? How can I do that?" They said, "If we don't make it 'The Piña Colada Song,' it's not going to sell. I said, "I guess it's 'The Piña Colada Song.'"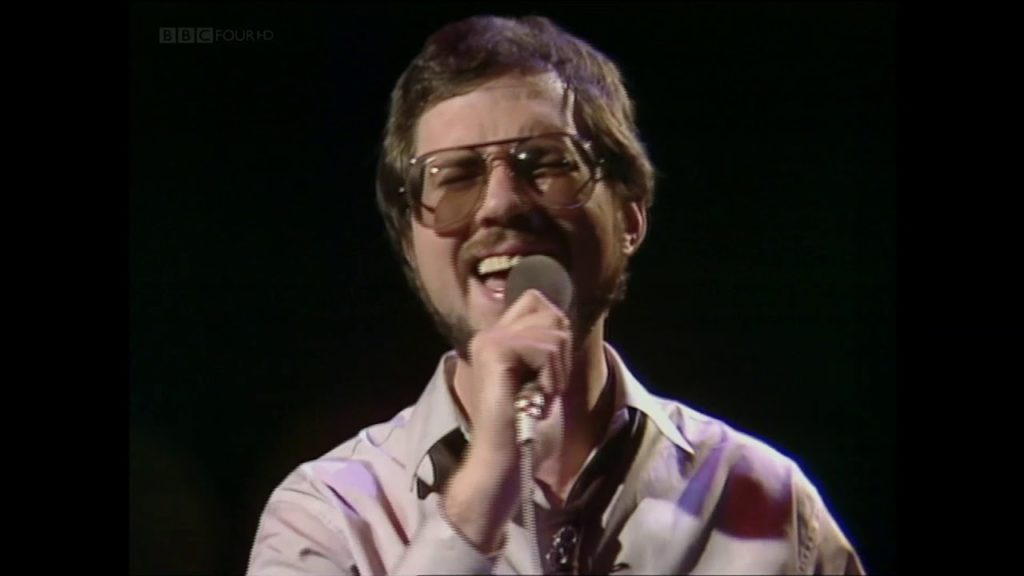 Him was the 2nd single, featuring an iconic bassline and rich harmonies. The song had staying power; eventually reaching number six on the Billboard Top 100 on March 28, 1980.
The title track was originally meant to be the lead single if Holmes had had his way but the label thought Escape was just too irresistible. Partners In Crime told the tale of an innocent young lady, fresh off the bus from Wyoming in New York, only to be scooped up by a pimp. The lyrics, as usual, set up the story, "She hit New York like a farm-fresh egg hits a frying pan. She's too proud to beg so she works on the sidewalk; he administrates her pay." The great thing about this album is every cut is fantastic, showcasing Holmes's signature storytelling and smooth vocals.

After Partners In Crime
Both Adventure (1981) and Full Circle (1982) failed to match the success of Partners In Crime and Holmes made the pivot to playwriting and composing for Broadway with a Tony-award winning adaptation and score for Edwin Drood, based on an unpublished Charles Dickens novel. Later, he wrote and produced a cult hit comedy-drama, Remember WENN, on AMC, years before Mad Men came premiered.
A final album, Scenarios, was released in 1994 but only in Japan.
Thankfully, it's fairly easy to find relatively clean pressings of all of Holmes's albums perusing your favorite indie shop or Discogs. If you secretly liked Escape (The Piña Colada Song); you'd be well served to seek out Widescreen and all of the albums that followed.