Last updated on March 8, 2020
This is the first in a new series of interviews with an eclectic mix of vinyl aficionados – shop owners, collectors, and industry vets.
Doug Gaddy's Absolute Vinyl Records and Stereo recently began its second incarnation in Longmont, Colorado following nearly a decade-long run in nearby Boulder. Gaddy is a longtime record collector himself with a penchant for Jazz, Soul, R&B, Bluegrass and of course, good old fashioned Rock and Roll. He's been selling records in various venues for 30 years including collector's shows in Washington D.C., Philadelphia, and New York in the late 1980s. His shop has quickly become a community gathering space that welcomes old-time vinyl collectors and newbies alike in this slowly gentrifying Front Range town about 30 minutes north of Denver.
What can collectors or casual fans expect when they walk into Absolute Vinyl? To be greeted and welcomed. If people have never been in before I give them a 30-second tour and tell them how I approach the business. Everything's graded; I've been grading records for a long time.
Whenever I visit your store, it seems like at some point you're cleaning records, could you expound on your philosophy around cleaning and grading records? It's really simple: there should be a clear line between price and condition. Granted, the economics of collecting records has changed across the 30 plus years that I've been doing it and the desirability of things that were once considered common like Led Zeppelin records has shifted. There's still a simple correlation though between condition and price and if I'm going to charge $30 for a Led Zeppelin record, a record 20 years ago I would have sold for $8, it's going to be in good shape! I'm adamant about that, and there's a lot of other shops that aren't nearly as strict with themselves, and I don't even think they have an awareness at times of what they're doing.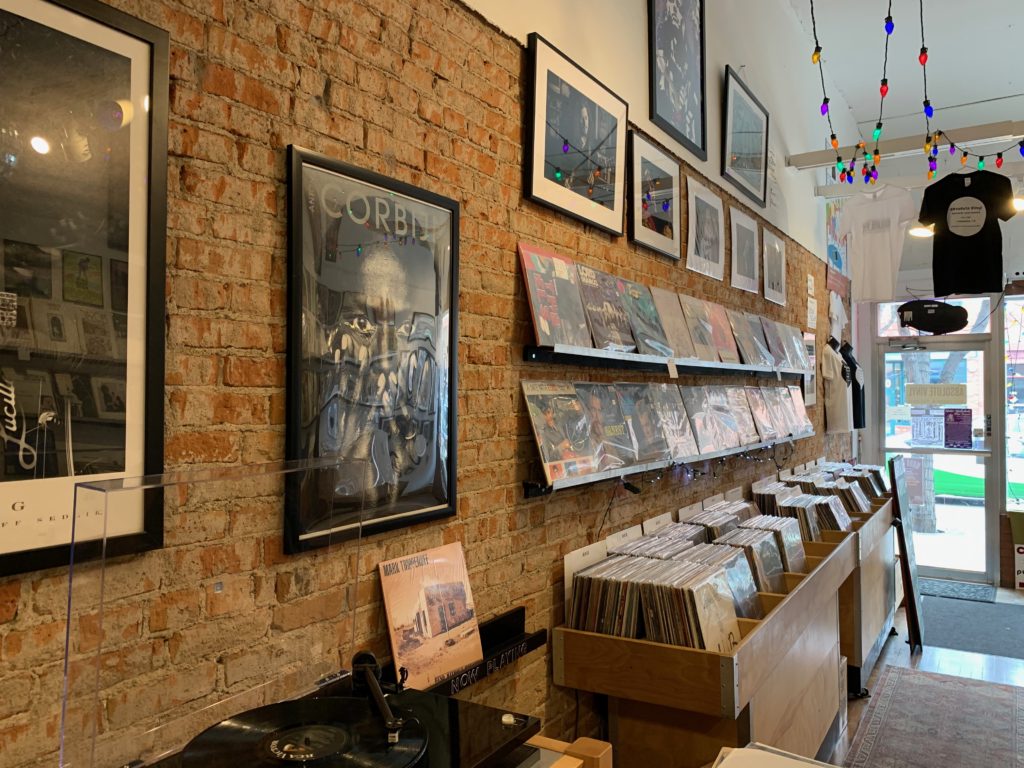 You're primarily a vintage shop; can you explain your thoughts around the decision to focus on vintage vs. new reissues? I've got nothing against reissues, but I bought my first record in 1969 when I was 10 years old, and this is what I know. I find that the objects from the moment in time when they were first released to be more interesting than reissues. And, if you're deep into collecting there's always a little bit of history, the manufacturing of records becomes part of the history of the artifact, not just the music itself.
If you're traveling or on vacation do you find yourself having the time to check out shops? I love doing that. I'm interested in what a town is like and one of the ways to see what a town is like is to seek out places like the books and records stores because they're sort of cultural bastions of what's happening locally. Especially if the shop has been around for 20 or 30 years, you really get a sense of what the history of the town is like culturally; what famous bands might have been from the town, etc.
Could you tell us about your early days in the business before you arrived in Colorado? Back in college in North Carolina, I just ended up in record stores because I've always liked them. I used to work for a chain called Record Bar. Later, In Washington D.C., when I was in graduate school, I would frequent this shop near the group house I was living in and the same person was always working no matter what time of day, no matter what day of the week. When I graduated, I went back and the same dude was in there and I thought to myself they must need some more help so I asked for a job and they hired me. It ended up being a year break for me after Grad School, I was kind of tired and burned out. I loved it and within a month they made me a manager and within another month they put me in charge of all three of their stores. Years later, I started going to record swaps and collector's shows in New York and Philadelphia which kept me engaged and in the scene.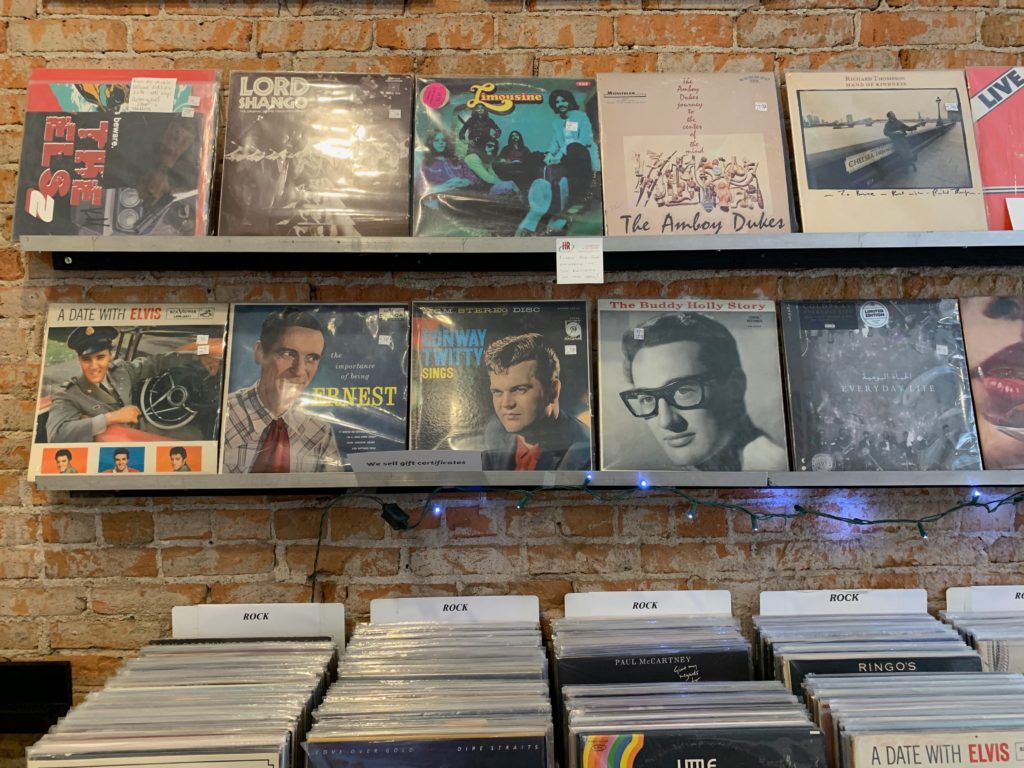 Tell me more about your move from Boulder to Longmont; have people followed you here? I actually followed people here; I'm the one who did the following. So many people have moved out of Boulder and I discovered that I already had a ready-built audience here. In fact, I didn't realize how broad and deep it was. People do come from Boulder; I'm running into many people here that first visited my shop back in north Boulder 11 years ago when I first opened; that's fun.
OK, last question, If you could enjoy a favorite album with anyone living or dead, which album would you play and who would you invite to listen? Well, there's a bunch of people I would invite and then I'd say you choose a record for me and tell me why you chose that. These people would be so far above me in terms of their understanding and what I would be able to learn from them, that would be the treasure. I suppose my top three would be Sun Ra, Rahsaan Roland Kirk, or Jimmy Hendrix.
Absolute Vinyl Records and Stereo is located at 319 Main Street, in downtown Longmont. They are open Wednesday through Sunday (closed Monday and Tuesday) from 11 a.m. to 6:30 p.m.