Last updated on March 8, 2020
Step one is admitting you have a problem. Step two is owning the problem and putting together a plan to attractively and safely store your burgeoning vinyl collection. With used and new prices skyrocketing today, you're likely sitting amid a growing investment in your listening room. Isn't it time you graduated from those plastic milk crates into something more practical and stylish?

If you're not within two hours of an Ikea store or just don't have the room for the collector's standard and ubiquitous Kallax, we've got some fantastic alternative pieces for you that might just get the nod of approval from your significant other also.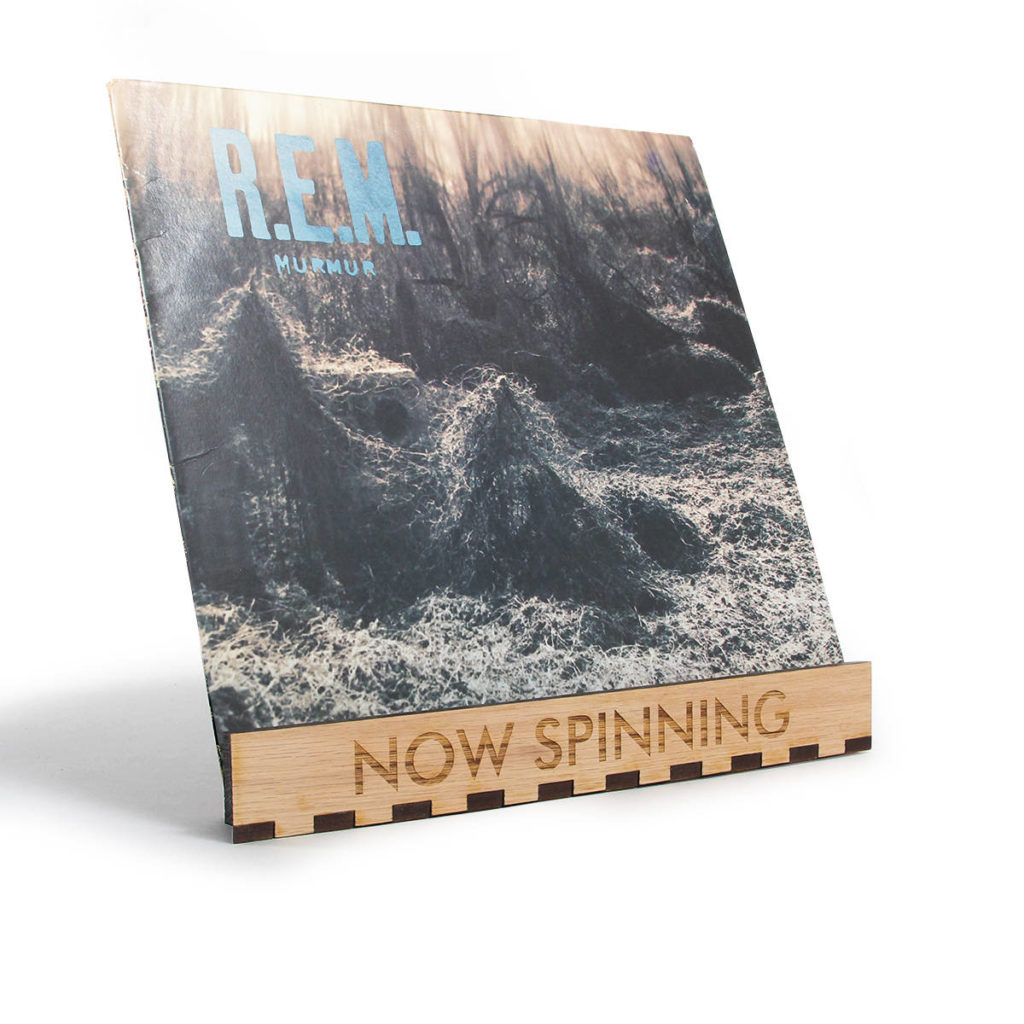 Before tackling full blown shelving solutions, we can't forget to mention 'now playing' single display solutions. One of our absolute current favorites is Winchester Craft – based in Pennsylvania. Owner, Patrick started his enterprise in Chicago in 2013 with a single laser cutter and is still gong strong after relocating to Pennsylvania. Quality pieces are available in a range of hardwoods including Oak and Walnut. Check out his Etsy page or website for more info.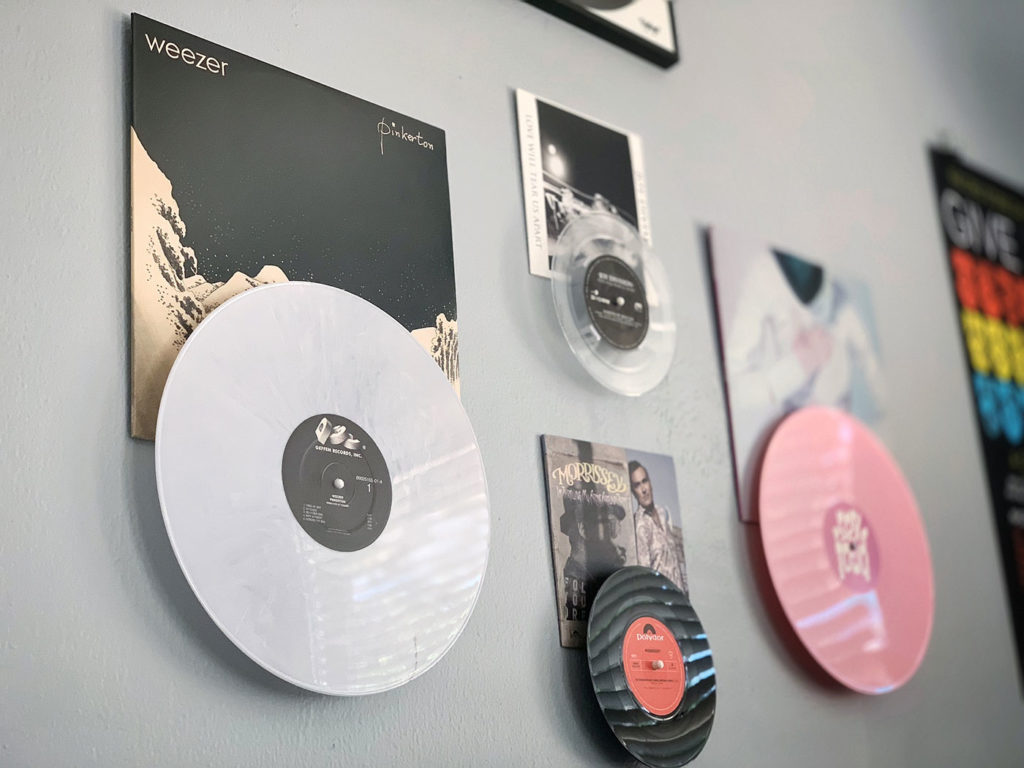 Ok, we're still not ready to move on to shelving and mass storage. Record Props offer a totally unique way for displaying your favorite album art together with the actual platter in an easy-to-install frameless solution. Have any colored vinyl LPs in your collection? Record Props is your friend.

We're huge fans of these design-forward console or desk-top storage solutions. Available in a multitude of colors including "mid-century mint", flipbins are designed to make a statement. Following a successful kickstarter campaign, each aluminum, powder-coated flipbin is now proudly made in Chicago. These units clearly were influenced by the "digging" experience at shops around the country.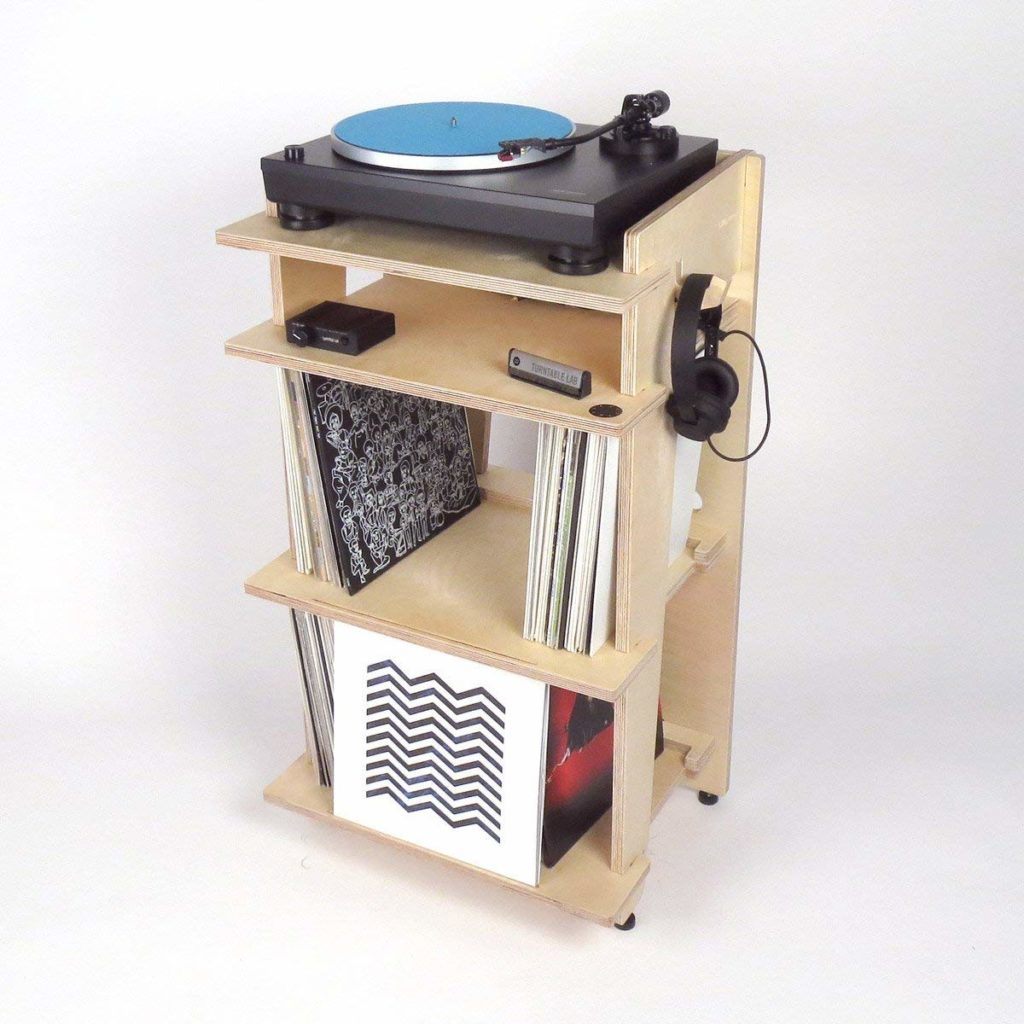 Available in birch, carbon, natural, and grey, these handsome racks are doing double duty, organizing a turntable, receiver and the best of your collection underneath. Each of the two storage shelves can fit up to 100 LPs each. Perfect for apartment dwellers or smaller listening rooms, we love this vinyl record storage all-in-one. Amazon reviewers largely agree, here's what reviewer George had to say, "I purchased the Line Phono Turntable a few weeks back and love it. It has a small footprint and a minimalist design that looks perfect amongst my modern furniture."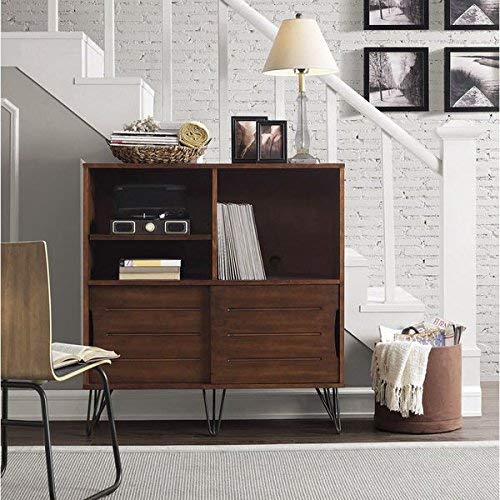 This is a trendy and easy to assemble (we promise!) unit featuring hairpin legs and ample storage for components and LPs alike. Measuring 44 inches high x 42 inches wide x 16 inches deep, this is a substantial piece of furniture that could become the hub of your system set-up in your office or living room. Check it out on Amazon today and enjoy that free PRIME shipping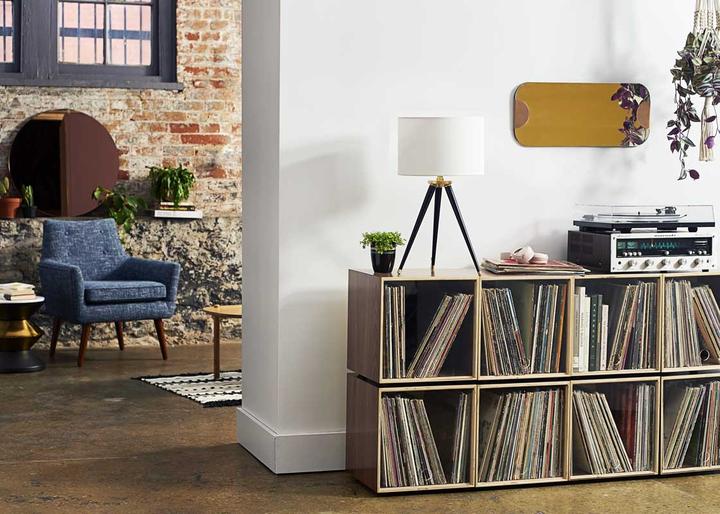 Hand made in Cincinnati, Ohio, these handsome cubes are the perfect solution for a growing collection. Made from sturdy Baltic Birch plywood, each cube is stackable and can also be ordered with wooden feet or casters for full mobility. Each cube also has a unique front door which encloses your albums and keeps out dust or cats. The doors come in a variety of finishes, from clear or frosted or up to 10 different colors. There is also the option to include divots on the top of the units for secure stacking of multiple cubes.
Each cube holds approximately 70 LPs.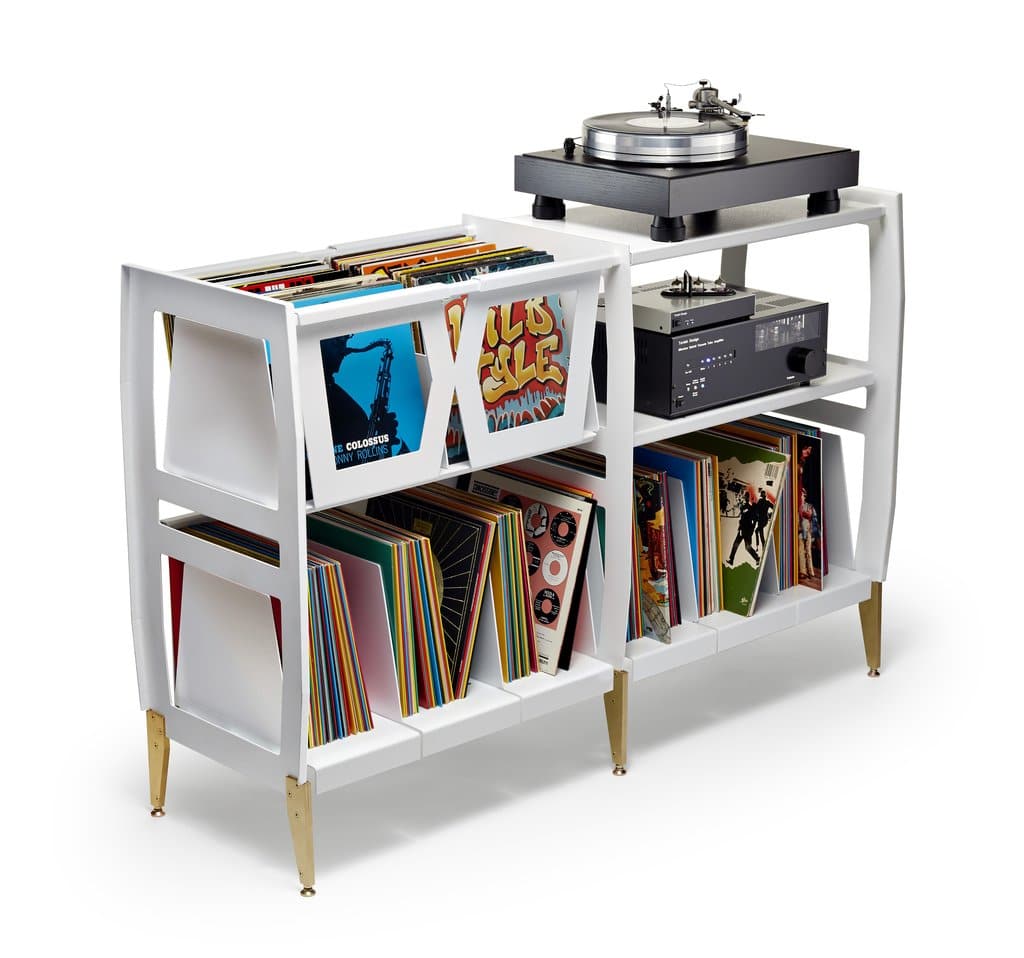 Fabricated from aluminum and steel, these units have to be seen to be believed. Based in Brooklyn, Wax Rax build these beauties to order and will consult with you on final finish and color choices. For the discerning collector and style maven, the LP-H Vinyl Record Consoles start at $7500.