Last updated on April 8, 2020
These are uncertain days dealing with a pandemic the likes of which the world rarely sees. Routines and the rhythms of everyday life have been upended. As I write this the State of Colorado is on the second week of a mandatory "stay at home" order with social distancing and limited forays outside the home the unfortunate new normal. Thankfully, my vinyl collection and listening room are now, more than ever, a soothing source of calm, wonder, and comfort. While working from home, I've been able to reacquaint myself with several albums that rarely get time on the turntable. I've also found myself reaching for certain albums that continue to amaze and nurture in their own unique ways.
Without further delay, here are the 10 records that provide comfort and inspiration, especially during these long days and nights.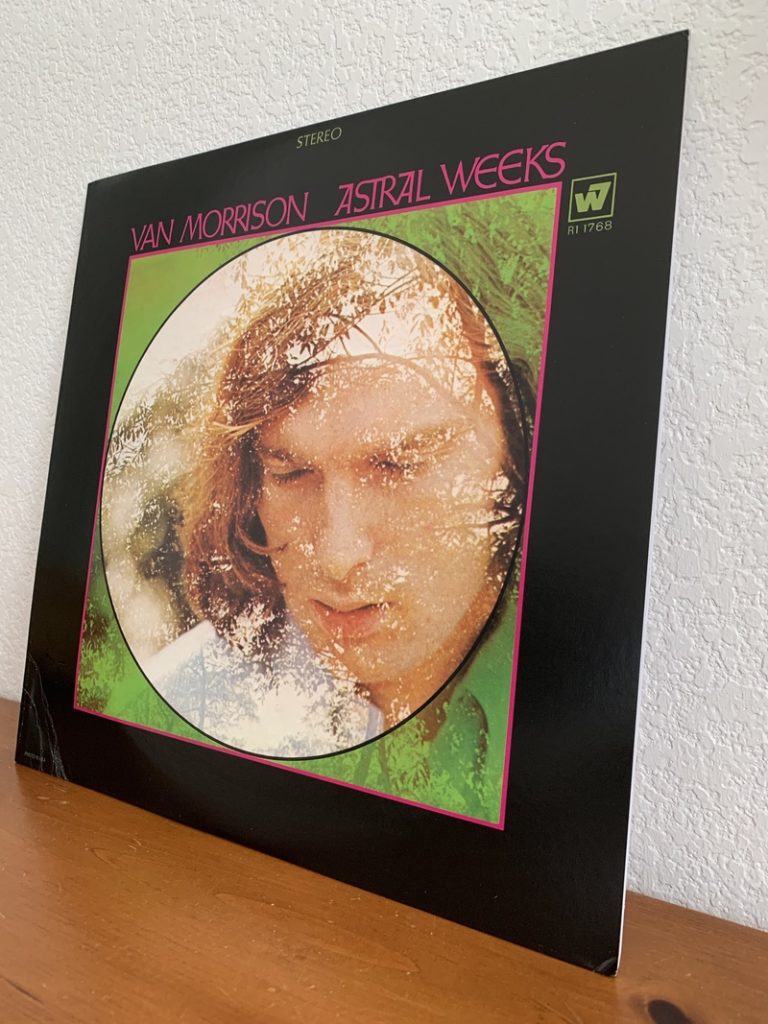 Astral Weeks – Van Morrison – Warner Brothers R1 1768 (2009 Reissue, 180 gram)

About a year ago, I read Michael Fremer's article highlighting his top 100 all-analog LP reissues to seek out and the 2009 Kevin Gray mastered reissue of Astral Weeks was on the list. A cursory look at all of the usual outlets revealed that the album seemed to be out of print and back-ordered everywhere. Thankfully I managed to secure a still sealed copy via Discogs.
This pressing lives up to all the hype, presenting the music in shimmering detail that commands your attention. Now, more about the music.
Nearly impossible to classify, this album blends folk, jazz, and blues with a set of songs that seem otherworldly and from another time, just what the doctor ordered for these times. Just seconds in on the title track, Morrison blows your mind with this opening stanza: "If I ventured in the slipstream, between the viaducts of your dream, where immobile steel rims crack, and the ditch in the back roads stop."
Trying to comprehend the lyrics while taking in the exquisite instrumentation pretty much sets your mind on overload before you're even a minute in. Between the shakers, flute, acoustic guitars, and double bass, it's a sonic overload in the best possible way.

Pro tip: Put this album on when you have a block of 45 minutes in which you can just stop time, no other distractions or devices are necessary.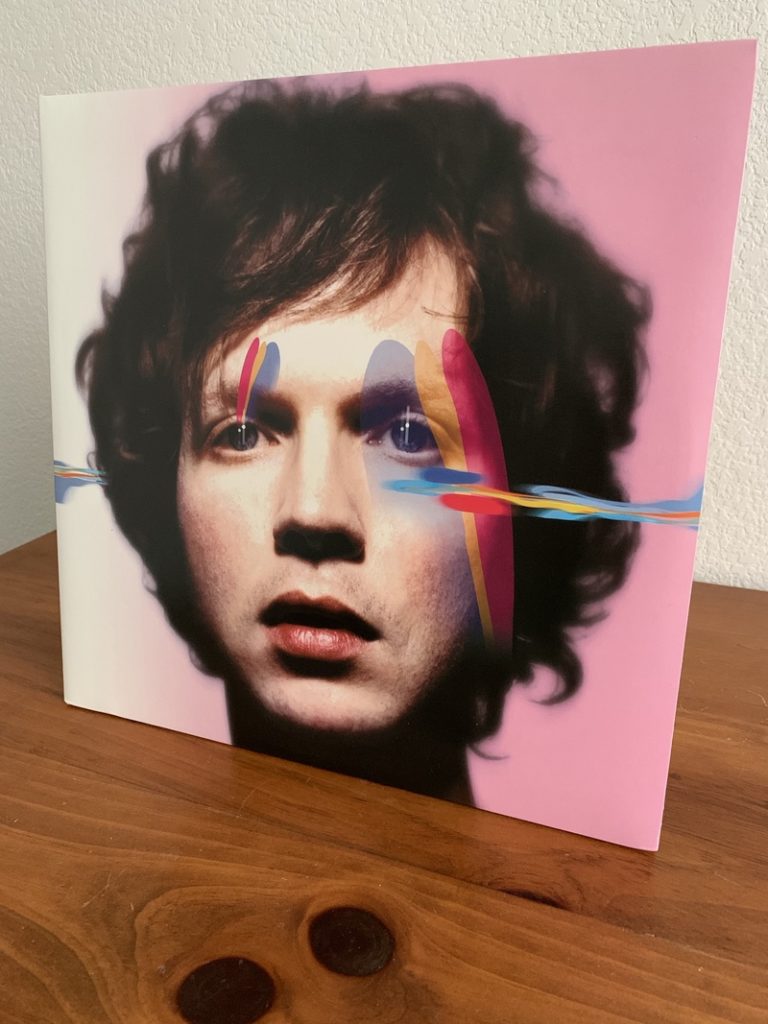 Sea Change – Beck – Geffen – B0025355-01
Often described as Beck Hansen's Blood On The Tracks, this lush and haunting LP stripped back the excesses of Midnight Vultures and Odelay. Recorded in the spring of 2002, the album was produced by Nigel Goodrich (the wizard behind OK Computer) and features most of Beck's core group of associated players at the time: Smokey Hormel, Justin Meldal-Johnsen, Joey Waronker, Roger Joseph Manning Jr., Jason Falkner, with Beck's father, David Campbell adding string arrangements.
Opening track The Golden Age begins with a strumming acoustic guitar, immediately setting the mood, not unlike Neil Young's Harvest. Beck called it "desert music" when introducing the song in several live appearances. When Hormel's pedal-steel effects ring in around the 10-second mark, you know you're in for something exquisite.
Put your hands on the wheel
Let the golden age begin
Let the window down
Feel the moonlight on your skin
Let the desert wind
Cool your aching head
Let the weight of the world
Drift away instead
Drift away indeed, in all the right ways.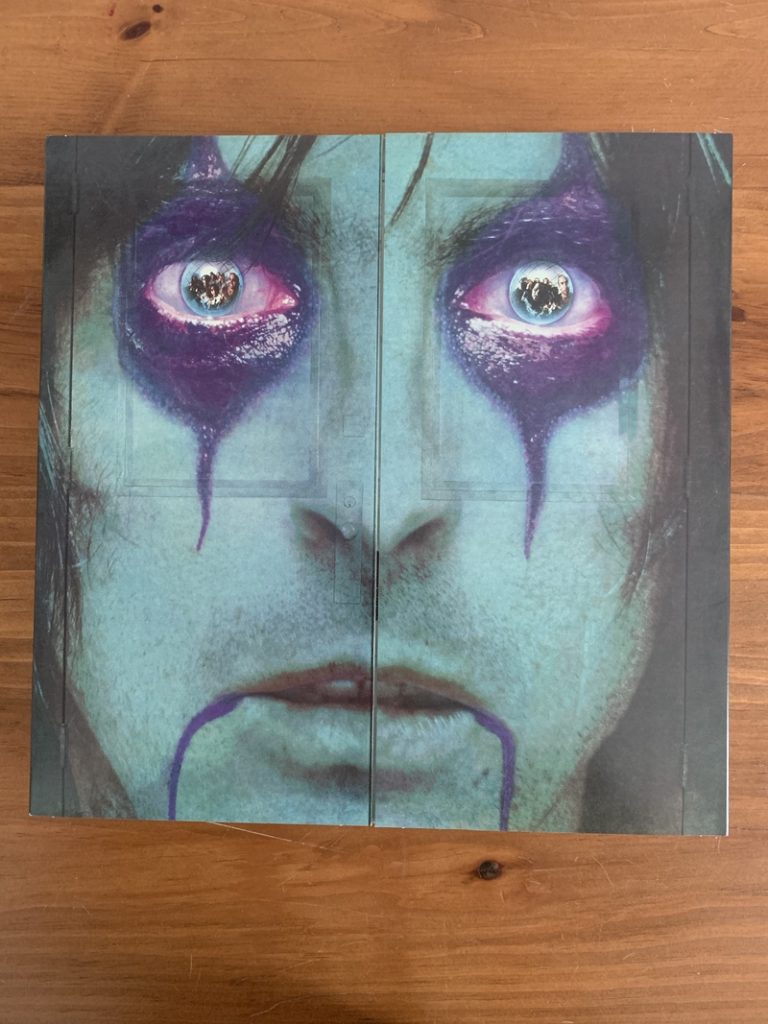 From The Inside – Alice Cooper – RCV1 3263

And now for something completely different! With Bernie Taupin on a break from working with Elton John, Alice Cooper rang him up and asked him to help work up these songs which would become his fourth solo album. They were semi-autobiographical and were based on his experiences after checking himself into a New York sanitorium in late 1977 to kick his alcoholism.
The opening title track sets the mood – a truthful "no holds barred" confession with polished chops supplied by Elton John guitarist Davey Johnstone and Steve Lukather of Toto. Cooper sings, "I never dreamed that I'd wind up on the losing end, I'm stuck here on the inside looking out, I'm just another case."
When released, critics wrote that Cooper had jumped the hard rock shark and switched to slick AOR FM fodder. Despite the reviews, the album holds up and shows a new side to Cooper. The packaging, with the intricate cut-outs and hidden asylum images, is a delight.
Lead single, How You Gonna See Me Now, a ballad in a similar vein to Lace and Whiskey's You And Me, rode the charts all the way to number 12 on Billboard's Top 100.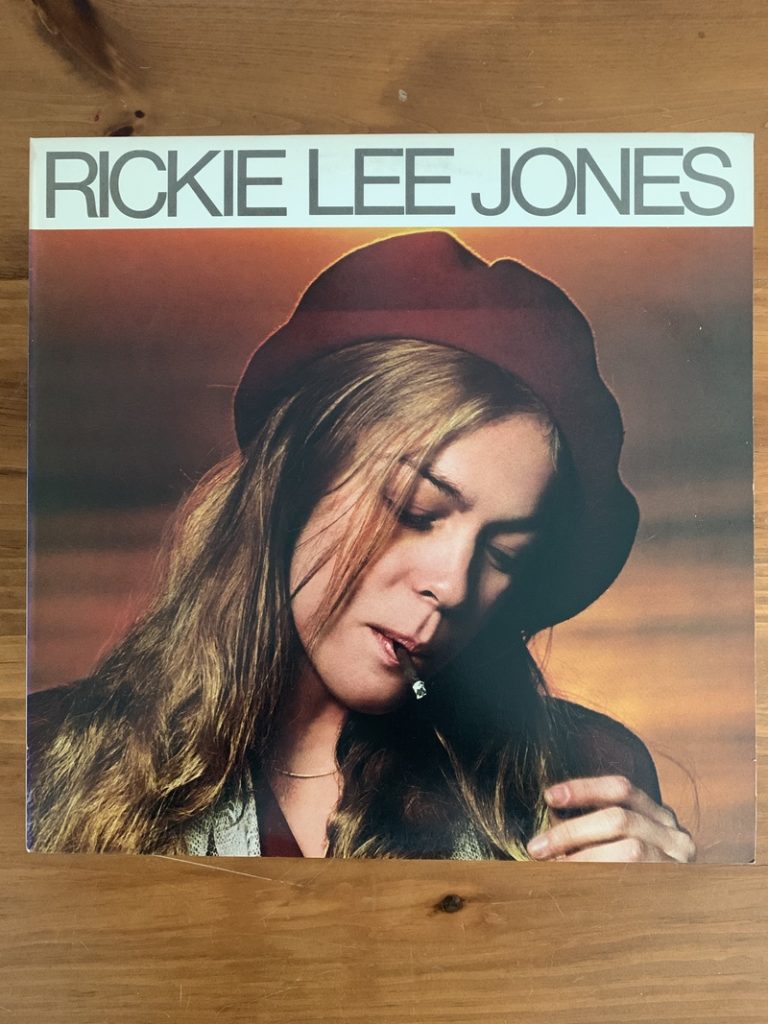 Rickie Lee Jones – Warner Brothers – BSK 3296

This might be the best 41 minutes you can spend during your own house arrest. From The Last Chance Texaco to Weasel And The White Boys Cool, the vocal performance and supporting players are top-notch. This album along with Pirates celebrates life – from wise-ass lyrics to the myriad of styles the music takes.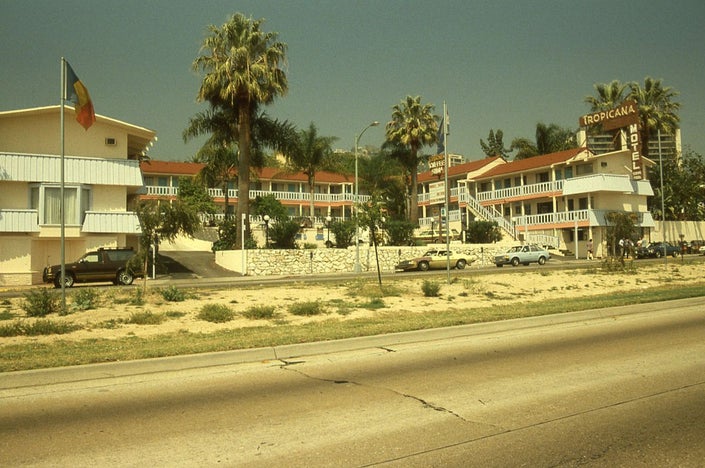 The lead single, Chuck E.'s In Love, shot up the charts before stalling at number four in 1979. Legend has it that Jones was spending lots of quality time with Tom Waits during this period. Waits was living in the legendary Hollywood rock and roll dive, the Tropicana Motel and took a call from local musician and scenester, Chuck E. Weiss, who rang up to tell Waits that he had met a girl and moved to Denver. Upon hanging up, Waits announced that "Chuck E.'s in love". Rickie Lee liked the sound of it and was off to the races.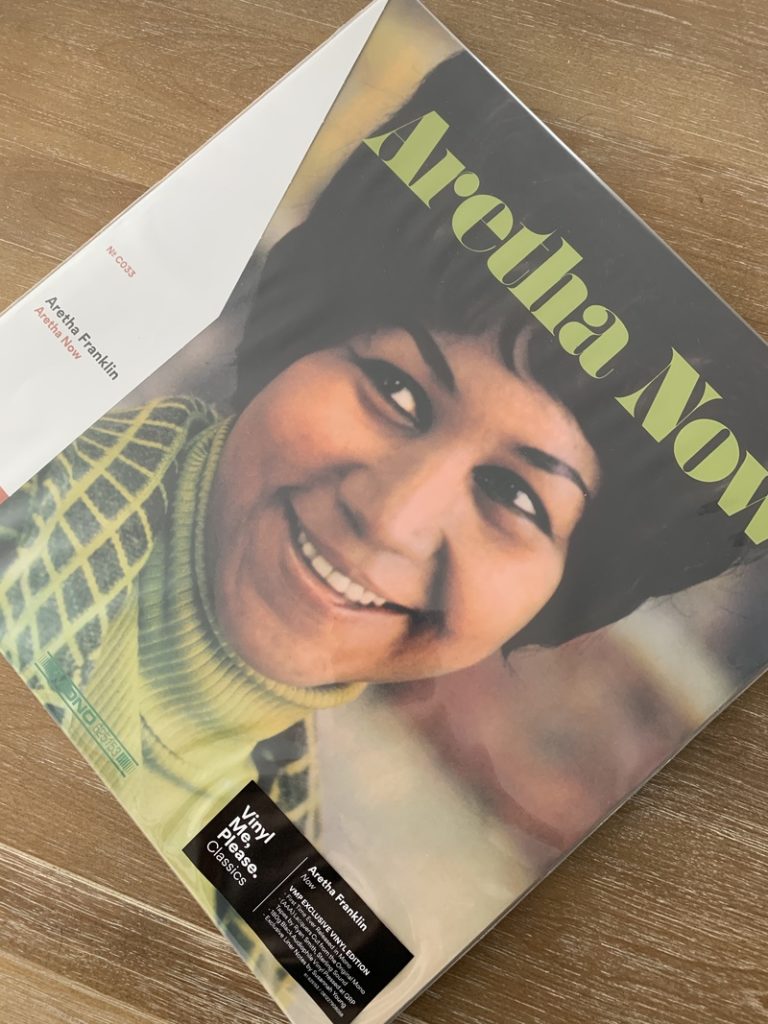 Aretha Now – Aretha Franklin – Atlantic Records – R1 625153 (Mono)
From the back cover notes penned by Jack Springer, WHCD-FM, Detroit: "And speaking of stars, I want you to know that Aretha was born under the sign of Aries. And just to give you a little insight of the Arians' personality traits dig the following: "You are the most entertaining of all the twelve Zodiacal types, for you are intensely interested in everything that takes place around you. You love to adapt advance ideas and new styles. Your spark makes it easy to attract friends. When you walk into a room, you make it come to life".
Spark is the operative word in that description. In 1968, Aretha was riding high and this album includes bombshells like Think, Night Time Is The Right Time and I Can't See Myself Leaving You. The sound on this reissue pressing by analog zealots, Vinyl Me Please, is gorgeous and presented in Mono.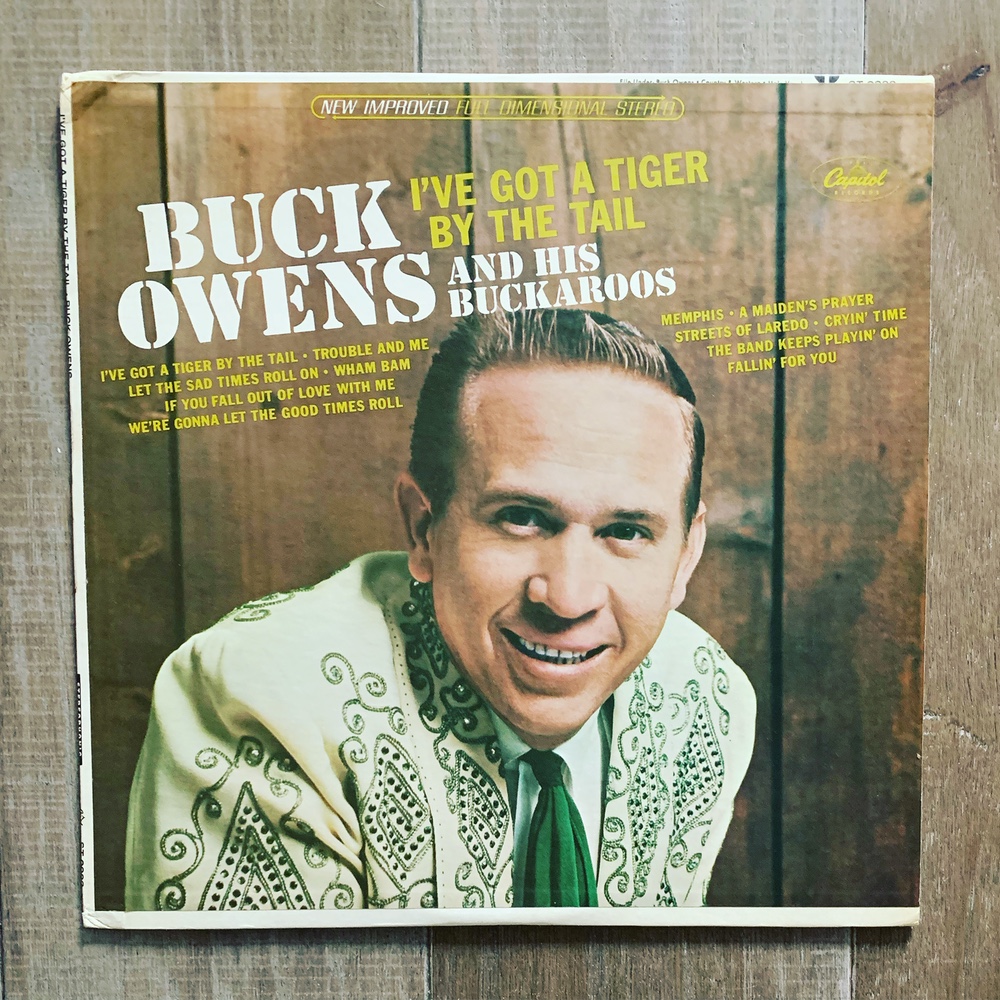 I've Got A Tiger By The Tail – Buck Owens – Capit0l Records – ST 2283
This is the album that made the Bakersfield Sound famous. Buck Owens, together with his right-hand man, Telecaster gunslinger Don Rich, reels off twelve songs in less than 30 minutes, a perfect respite from gloomy Task Force news conferences. Standout tracks include the album's bookending title track and Memphis ending side 2.
About that Bakersfield Sound: aficionados have been trying to replicate the feel and tone for years.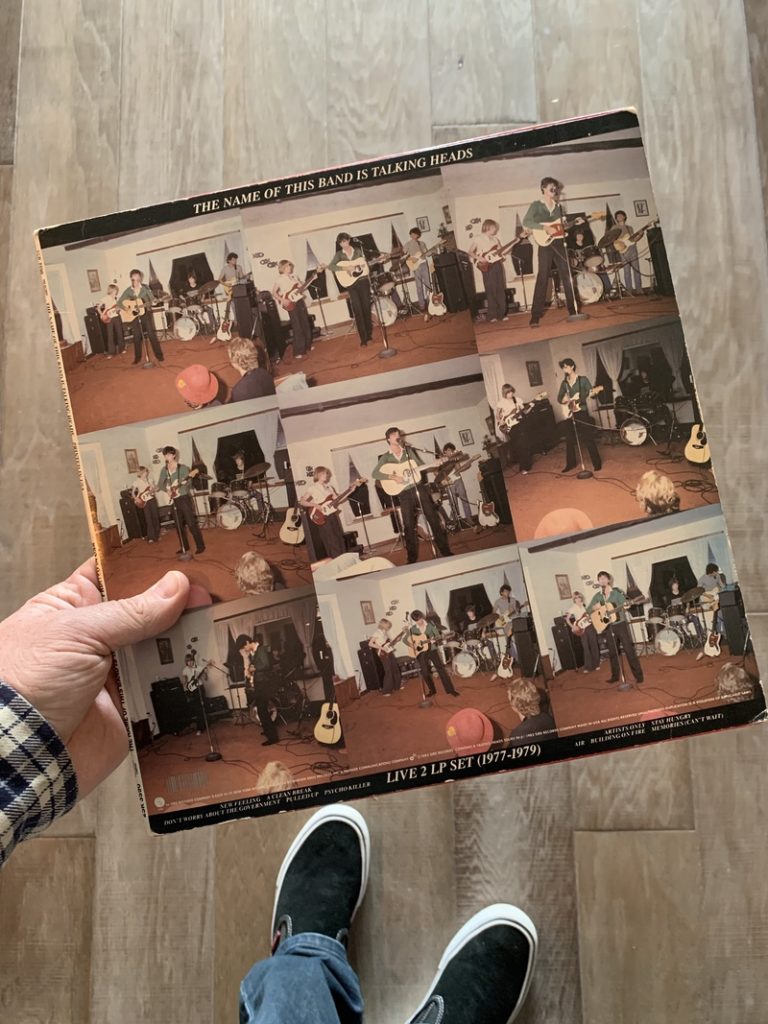 The Name Of This Band Is Talking Heads – Sire – 2SR 3590
Live music, it's always been a passion of mine; I couldn't have put this list together without including at least one knock out live album. In this case, even better, it's a double album.
I had a healthy slate of events planned for this Spring – tickets to see Lindsey Buckingham in Boulder (it would have been only his second show back from last year's heart surgery), an intimate Fort Collins show with Robyn Hitchcock, and a Denver theatre show with the hilarious and sardonic Andy Borowitz. At this point, only one has been definitively canceled and two others are pending newly scheduled dates for who knows when later this summer.

Some of the best live albums serve as time capsules, even more so with this album as each of its four sides include performances spanning four different years and tours. Side 1 features five killer songs recorded in late 1977, during their first tour following the release of Talking Heads '77, their debut album.
A Rolling Stone feature, published in the middle of that tour shed light on the band's philosophy around evolving as a band: "Byrne, Frantz and Weymouth are so serious about their music and so careful about controlling their careers that for the next year they rebuffed half a dozen
management offers and resisted the temptation to deliver themselves up to a large record company.

Instead, they worked on their musicianship, built their repertoire beyond fourteen songs and began searching for a fourth musician who would, in Weymouth's words, "make us sound more like a band and take some
of the pressure off of David." After finding Jerry Harrison, they signed a deal with Sire–"a small, independent company that'll always take your calls," says Byrne–and in mid-September released an album, Talking Heads '77.
From New Feeling to Psycho Killer, this first side is exhilarating; Byrne's nervous energy can seemingly be felt through the grooves of the vinyl. Oh, the early vinyl pressings are also the only way to hear this music, the expanded Rhino CD reissues just don't have the same tone and EQ in my opinion. Also, controversially, the reissues have clipped some of the best performances.

Side 2 covers highlights of the 1979 tour in support of the sophomore album, More Songs About Buildings And Food, it would be the last time the original core 4 performed live until their '02 Hall of Fame reunion set. Sides 3 and 4 feature selections from the expanded band lineup drawing from the Fear of Music tour.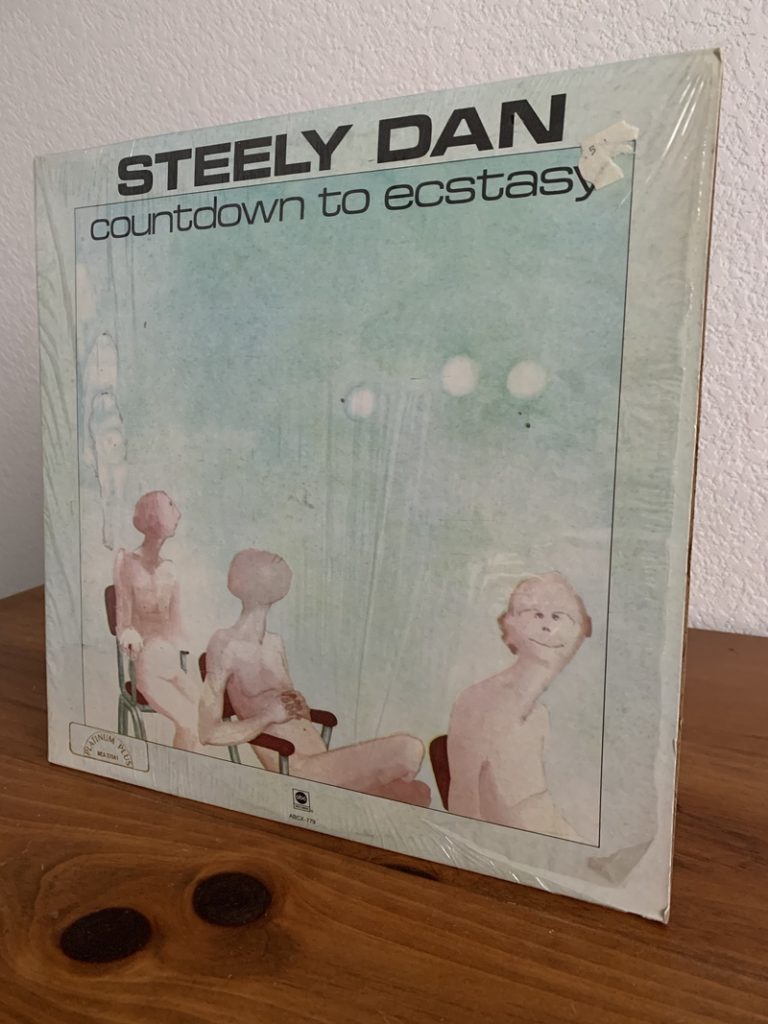 Countdown To Ecstacy – Steely Dan – ABC Records – ABCX-779
An easy choice could have been Aja but I'm championing a bit of abrasion and nonconformity with this list. If you're going to be hunkered down for a while, some highs and lows help to remind you that you're still alive.
In fact, I think this is the best Steely Dan album released; I'm probably just the sort of person that Fagen and Becker warned about in their hilarious liner notes that accompanied the 1998 reissue. For example:
As a matter of fact, there is a substantial body of opinion which holds that COUNTDOWN was the best Steely Dan album, bar none. Generally speaking, the type of person who typically holds this position is not the sort of individual you want sitting across the table from you at a dinner party, especially one where alcoholic beverages are being served. Nor would you be well advised to give one of these guys your e-mail address or (gasp) your phone number. Should it happen that such a fan gets a hold of your street address or place of employment, you may as well call the police stalking squad straightway, before the situation deteriorates any further. You get, we trust, the general idea.


Liner Notes: 1998 Countdown To Ecstacy – Steely Dan
In any event, the album features an incredible variety of musical styles, from the ironic boogie of Bodhisattva to the non-ironic, heartfelt, country- tinged, Pearl of The Quarter. This was also a "full band" album before Fagen and Becker turned to the studio exclusively and the performances are top notch. Check out Skunk Baxter's pedal steel on Pearl and Fagen's Fender Rhodes funked-out solo on Your Gold Teeth.
Songs In The Key Of Life – Stevie Wonder – Tamla – T13-34062
It's easy to see where Prince copped many of his licks. This double album Tour de Force by Stevie Wonder came during his mid 70's winning streak that included Talking Book, Innervisions, Fulfillingness' First Finale, and this masterpiece.

If you need to wash away a couple of hours, this thing does the trick. As much as I've tried doing some work with this in the background, it's simply impossible. The sheer majesty and magic of the music commands your attention. In the words of Stevie, "When you feel your life's too hard, just go have a talk with God." Amen.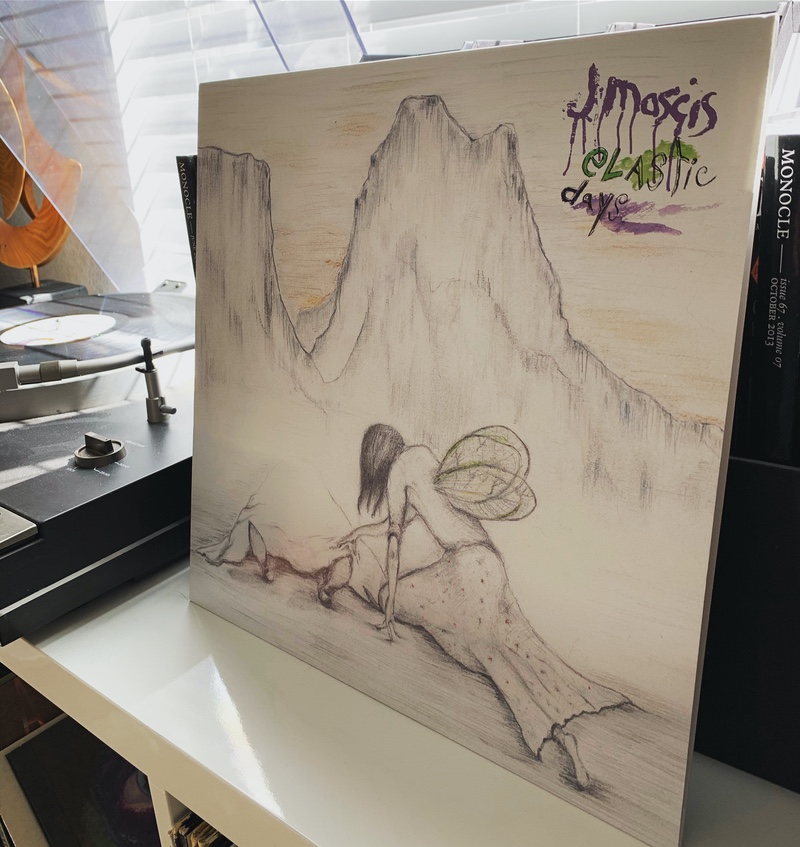 Elastic Days – J. Mascis – Sub Pop – SP 1270
I'm ending with this album, aptly titled Elastic Days. J. Mascis' day job with Dinosaur Jr. involves churning out wall-of-sound chunky riffs from his trademark Jazzmaster. On his solo albums, this one, in particular, the soundstage is less crowded and Mascis is actually working mostly with a Gibson acoustic, albeit modded with extensive pedals and effects.

Melodies and intricate guitar work are front and center on this beautiful album. The title song, Sky Is All We Had, and See You At The Movies have an uplifting quality to them that is like a pink-hued sunrise.
Vinyl: A Respite From Anxious Days and Nights
The vinyl album is still a magical delivery device for music that makes you think and feel. The vinyl format, now as always, presents an opportunity to focus on the music, delivering the listener with 35-45 minutes of music spread across two sides. Rather than having an endless, streaming playlist, a vinyl record presents a focused statement from the artist. The best albums are both timeless and time capsules. They can inspire, elevate, and console you. These days, they're the perfect and welcome interruption.