Last updated on December 17, 2019
The singular question coming into this project must've been "how do we improve on a classic that when originally recorded in 1969 was a "state-of-the-art, modern recording." Indeed, George Martin and Geoff Emerick, working at EMI's Abbey Road Studios, had everything at their disposal including the TG 123545, a new solid-state mixing desk and a brand new 8-Track recorder. The Beatles, always studio experimentalists, embraced the new technology and even tracked some early sessions at London's Soho Trident Studios because an 8-track had first been installed there before Abbey Road's was fully commissioned.
Re-released on the 50th anniversary of its original release, The 2019 Beatles Abbey Road is a revelation. Giles Martin's new mix of this seminal album manages to improve on the original George Martin version with some welcome additional bass and drum punch, enhanced clarity and upfront vocals in some songs, and an overall more dynamic recording.
New Recording Nuances Not To Be Missed
One great example is the newly prominent Moog synthesizer on Maxwell's Silver Hammer, previously nearly buried and muted on the original mix. Another is the originally lost crickets at the beginning of Sun King.
Most spectacularly, listen to The End, with Ringo Starr's crowning achievement drum solo and triple-guitar solos by Paul, George, and John respectively. Famously, Ringo's drum kit included 12 microphones placed around its perimeter for maximum effect. In this new mix, the drum solo sounds huge!
The guitar solos are now even more distinctive and it's easy to distinguish each player – McCartney with his rockabilly style, Harrison with melodic muscularity, and Lennon with rough and ready distortion.
Abbey Road Wasn't Supposed To Be The End
Legend has it that the Beatles likely knew this was going to be it as far as the band was concerned. But a recently discovered tape of a meeting between Paul, John, and George recorded at Apple's HQ in Saville Row in September 1969, disputes this. On the tape, John proposes a new formula for assembling their next album: four songs apiece from Paul, George and himself, and two from Ringo – "If he wants them." John refers to "the Lennon-and-McCartney myth", clearly indicating that the authorship of their songs, hitherto presented to the public as a sacrosanct partnership, should, at last, be individually credited.
Solo albums soon followed from Paul, John, Ringo, and George and more original Beatles recordings never came.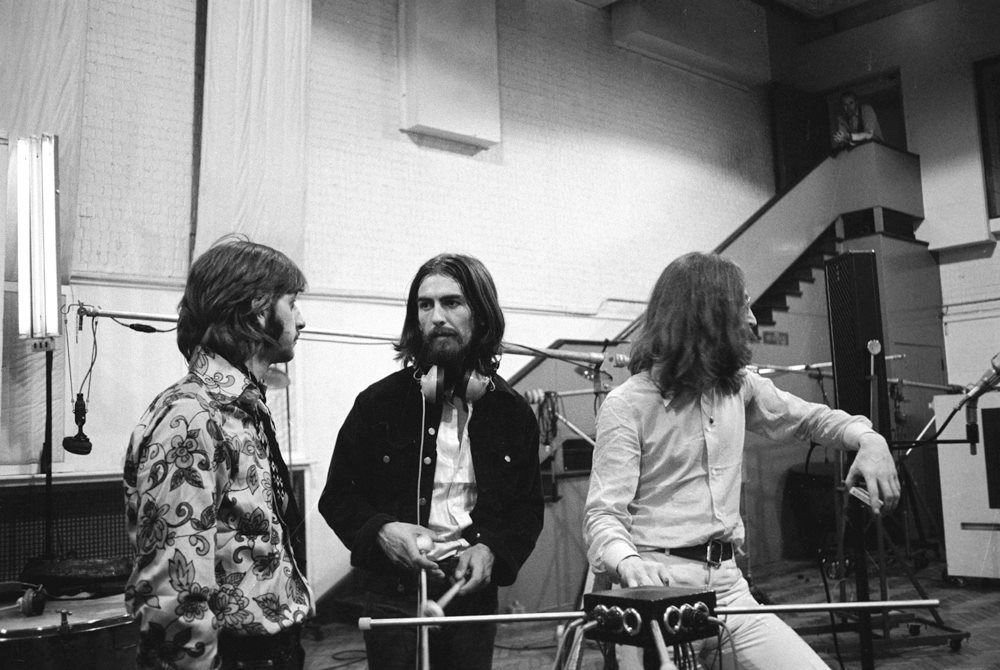 The Outtakes & Demos
There are some wonderful studio banter moments and fascinating insight into how the Beatles evolved these tracks on the extra disc associated with the deluxe package. I love getting to hear the stripped-down version of The Ballad of John & Yoko with only John and Paul on this early version recorded at McCartney's home. It's hilarious to hear John rib Paul (on the drums!) "Let's go a bit faster Ringo" with Paul following with "Ok George!"
On take 27 (!) of Polythene Pam, we get to hear Ringo conjure up new drum parts on the spot with Lennon laughing afterward saying "It sounds like Dave Clark."
Abbey Road Anniversary Deluxe Price: $72.99 This limited edition Deluxe vinyl box set features all 40 tracks from the Super Deluxe collection on three 180-gram vinyl LPs. The album's new stereo mix LP is packaged in a faithfully replicated sleeve with two bonus discs. Buy Now From Amazon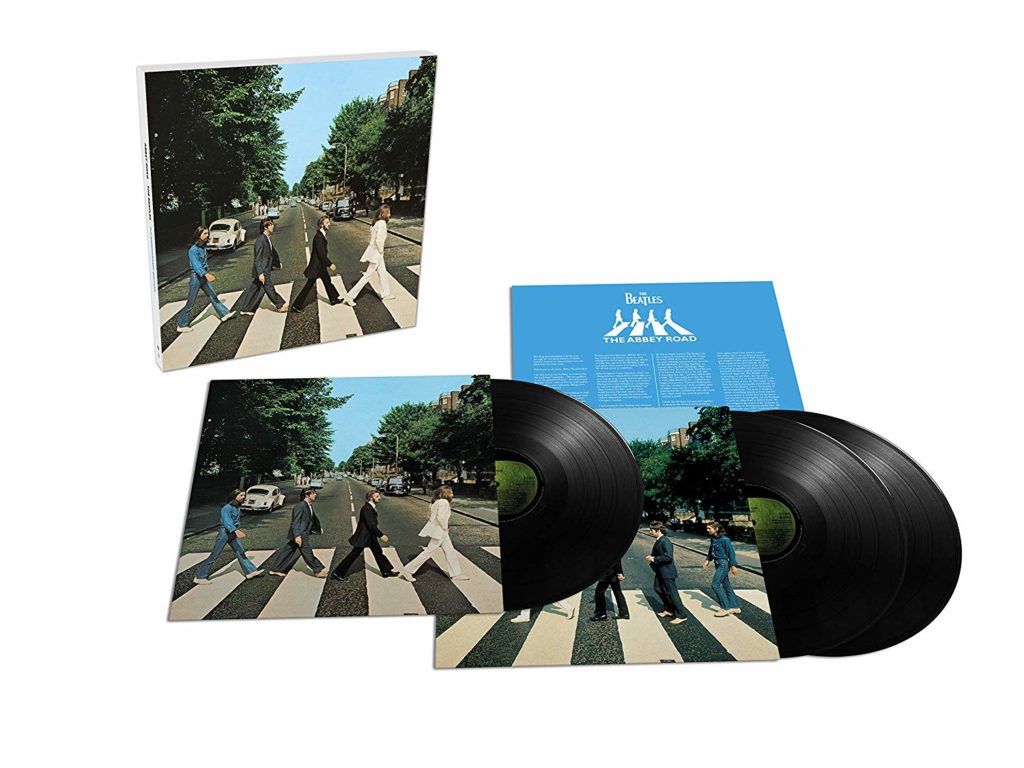 We earn a commission if you click this link and make a purchase at no additional cost to you.
A Must Have
Abbey Road should be a foundational piece of any serious collection. Unless you have a pristine early pressing of the original '69 release, chances are this is going to be your best opportunity to hear this classic album at its best.
Now available in new stereo, 5.1 Surround and Dolby Atmos mixes. Its 17 tracks have been newly mixed by producer Giles Martin and mix engineer Sam Okell, accompanied by 23 session recordings and demos, most of them previously unreleased. These are presented on the Super Deluxe and Deluxe vinyl box sets in chronological order of their first recording dates. HIGHLY RECOMMENDED.