Last updated on December 21, 2019
After the setlists and initial reviews started sprinkling in following the Irvine opener, we put together quick plans to catch Bob Dylan's Fall Tour for its 4th date in Denver. The big news this time around was that two new players had been added to the Never Ending Tour band; drummer, Matt Chamberlin, and guitarist, Bob Britt.

The Mission Ballroom is a brand new state-of-the-art venue in Denver's hip RiNo neighborhood, now nearly completely gentrified with food halls, hip hotels, and too many restaurants to count. On this warm late October night, it seemed as if the venue was near capacity with oldsters hogging the back of room stepped bench seating and others crowding the GA main floor.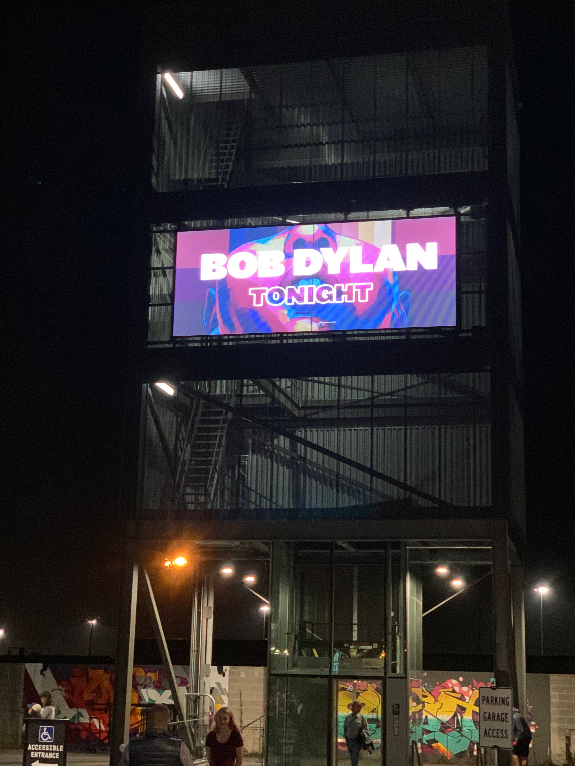 Show Highlights
Dylan's stage set-up included the curious inclusion of three mannequins standing sentry near the back of the stage resembling leftover props from the Titanic. Also noteworthy was a new stand-up piano arranged perpendicular to the audience in place of this summer's baby grand piano.

As the lights came up, thunderous applauds and whoops greeted Dylan and band as they launched into a chugging Things Have Changed – not quite recognizable until the second verse. Bob was front and center on guitar – a welcome sight and something we haven't seen much in recent tours.
Next, Donnie Herron's violin intro led into It Ain't Me Babe with Bob now seated at the piano and the sound levels gradually settling in.

Highway 61 featured a rollicking beat with Dylan standing and pounding on the upright, looking frisky, energized and fully engaged with his band. In a word, delightful!
Lenny Bruce & Masterpiece
The big buzz among Dylanphiles was the return of Lenny Bruce for the first time in over a decade. It didn't disappoint. It featured a sparse arrangement with Bob clearly enunciating and delivering the lyric with care.

When I Paint My Masterpiece had Dylan again seated at the piano unaccompanied for the first verse. He stretched this one out with Donnie Herron coming in again on violin and Chamberlin adding some subtle cymbal flourishes. By the third verse, Dylan had left the piano, grabbed a mic and stood middle center stage, flanked by a smiling Tony Garnier. A long harp solo was thrown in for good measure to end the song.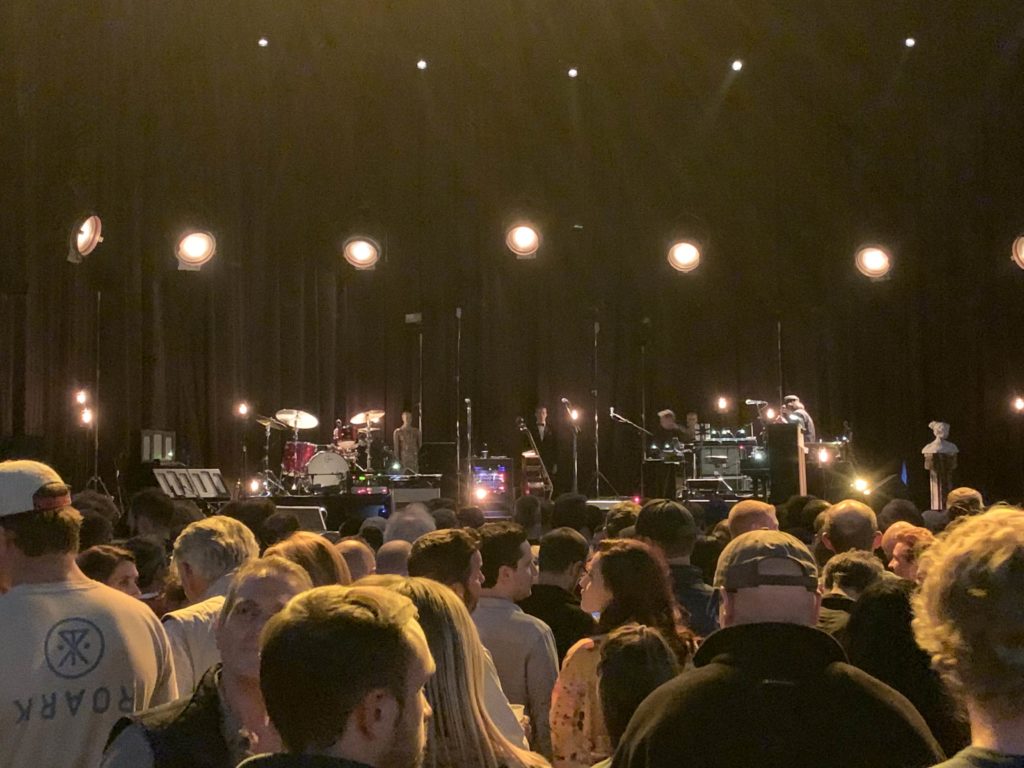 Tonight's showstopper was the atmospheric and intense Not Dark Yet; featuring a re-worked, deliberate tempo with Dylan stretching out the ends of each verse. The band's chord progressions in the background edged the song along with Charlie Sexton delivering gorgeous guitar lines. The juxtaposition of the song immediately following the bluesy Early Roman Kings helped to set up the audience for something dramatic.
As for the new guys, Bob Britt – no stranger to Dylan, was given several solo spots including an extended bluesy run on Ballad Of A Thin Man. Matt Chamberlin really drove the re-worked groove of Gotta Serve Somebody and provided a complimentary beat with additional subtle brushwork throughout the show.

Where do we go from here? It's clearly not dark yet for Dylan and who knows how long the 78-year old will continue to tour. With his frequent smiles and the audience's rapt attention, it was clear that an emotional connection had been established this night in Denver.